Tips for Building on Your Lot by Stanley Homes, Premier Home Builder
Have you been thinking about building a custom home plan for years? Are you uncertain as to where you should build your house? Then this article is for you as we review what's involved in building a custom home plan on your own lot. There are unique challenges to building on your own lot. There are also rewards when you find a place with a great view or a location you never thought you could live.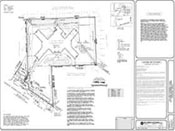 What you probably don't realize are the various ways to find a buildable lot so let's review them. 
Building in an active development is what most people do. Realtors are aware of active developments and if you're not working with a realtor, you can usually find these developments by talking to people in the town's building department or stop by a few engineering firms that do developments. Click here to see what communities Stanley Homes is currently building in.
Building on an improved lot in a completed development is sometimes possible but rarely are these lots on the market. You find them by driving around areas where you'd like to live, check the tax records to find the owner and call to see if they're willing to sell.
Building on a parcel of land for sale is more challenging and rewarding. Stanley Homes can help you build your new home.

What you probably don't realize is how much work there is to prepare a lot for building. There are significant costs too so you'll save time and money by working with an experienced builder who can guide you through the process. 

In fact you'll also benefit by picking your custom home builder, Stanley Homes, first and having them help you pick the land where you'll build. That's because not every parcel of land is buildable and you'll want to understand the costs to develop the land and balance this with construction costs that together fit within your budget. 

Picking a Lot to Build Your Dream Home 

You can start researching lots at the town's Building & Planning Department. Approach them with respect and ask for their advice. Get a copy of the town's zoning map and regulations, and ask about the most common problems when building on undeveloped lots. It's better to get answers and opinions in writing in case there are disagreements later, e.g. when it's finally time to get your building permit.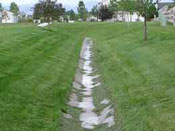 When building on your lot, you'll find yourself having to deal with one or more of these restrictions. VisitBuildingAdvisor.com for a more comprehensive land buying checklist. 
Are there any easements for things like power lines or access for emergency vehicles?
Do you have the required road frontage and/or deeded access (may require a right of way) to reach your land?
Are you in a flood zone requiring drainage or maybe part of your property includes wetlands that can't be built on? Learn more about drainage solutions.
Do you have the right zoning for building on your lot, e.g. you might be able to build a single family house that's two stories but have to get a variance for a third story?
Are you able to place your home where you want, and satisfy all the setback requirements?
Do you need to adhere to any architectural guidelines if you're in a historic district or development?

Checklist of Site Work Before You Build 

Often after you've purchased your lot, you'll want to modify your house design and customize your home plan to leverage the best features of your lot. The view might be angled off to one side or the ground might slope and you'll have to make changes to keep your walk-out basement. Take time to consider existing trees, which ones to keep for privacy and those you're comfortable letting the builder remove. Choose a custom home builder, Stanley Homes!

Make a budget for site development so you don't find yourself having to cut back on your custom home plan because of budget overruns early in the project. By making a budget up front, you'll be able to make trade-offs like paying for a longer driveway to get the view from the ridge-top and running power lines above ground (if allowed by the town). 

Here are the most common site work projects when building on your lot: 
Getting an updated survey to show lot boundaries accurately, including the driveway, house, well and leach fields.
Bringing utility lines onto your land – electricity, natural gas, cable, Internet and telephone.
Water that will require hooking up to the city or putting in a well.
Sewage that involves hooking up to the city's sewer system or putting in a septic field.
Tests like a percolation or "perc" test to determine the absorption rate of your soil and design requirements for the septic system.
Putting in a driveway to reach the house and digging trenches to run utility lines underground.
Thinning out trees and other ground cover to match the landscaping plans.

Wishing you the best building your dream home.
East Coast, FL Home Builder Stanley Homes – Jason Stanley, OWNER Stanley Homes is one of the areas fastest growing new home builders. We specialize in affordable custom homes on the East Coast of Florida in areas including Melbourne, Fl., New Smyrna Beach, Fl., Suntree, Fl., Viera, Fl., Rockledge, Fl., Malabar, Fl., Titusville, Fl.,  and throughout Brevard & Volusia County, Fl. Call us 321-684-7761
Contact Us
Brevard Main Office

Call Today 321-684-7761
Seville
7922 Barrosa Cir
Melbourne FL 32940
Call Today 321-369-9147
Alamanda Key
3985 Alamanda Key Drive
Melbourne, FL, 32901
Call Today 321-574-6629
Follow Us
TOP